Ceramics Gallery

Click on any image below to enlarge it.

Copyright © 2011 Carol Wojtkun Antiques. All Rights Reserved.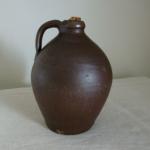 Stoneware Ovoid Jug

Small stoneware ovoid jug with brown glaze  - Boston, Mass.

Height 4 1/2"

SOLD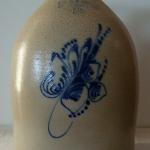 Stoneware 3 Gallon Jug

3 gallon jug by E & L P Norton, Bennington VT with cobalt dotted leaf spray deccoration - Height 16"

SOLD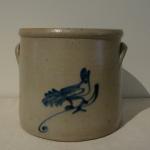 Stoneware 2 Gallon Crock

2 gallon crock, Poughkeepsie, N.Y., with cobalt bird decoration 

SOLD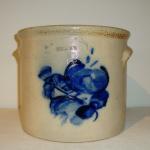 Stoneware 2 Gallon Crock

2 gallon crock, Whites, Utica, N.Y.,  with deep cobalt floral decoration 

SOLD