Furniture Gallery

Click on any image below to enlarge it.

One Drawer Stand

New England, 19th Century

New England country one drawer stand in original red paint

Height 30" - Width 28" - Depth 20 1/2"

SOLD

Copyright © 2011 Carol Wojtkun Antiques. All Rights Reserved.

Cherry Candlestand

CT, 18th Century

This mid 18th CenturyCT candlestand in great old surface has a 15" round top over urn & ring shaft that ends in snake feet. Height 27"

$1,200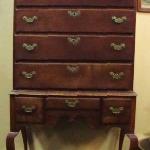 Oval Top Candlestand

Boston, Circa 1810

This Boston Mahogany candlestand has an oval tilt-top, urn style post, & spade feet. Height 29"

$1,500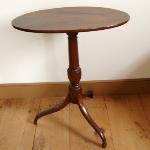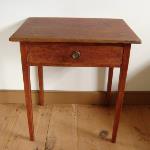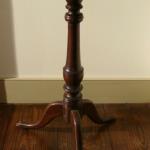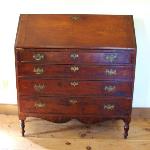 Slant-Lid Desk

New England, Circa 1800

The oblong top and slant-lid opening to a fitted interior above a case of four graduated drawers and shaped apron on turned feet. 

$2,700

Grain Painted Wall Shelf

New England, Circa 1830 - 40

Very unusual mustard grain painted wall shelf

Length 36 3/4"  Height 11" to top of peak

SOLD